Welcome to our section on USA Ford, Edsel and Mercury parts and accessories. We have been importing parts for American Fords since 1987 and have been fortunate enough to secure distributorships with suppliers like Dennis Carpenter Ford Reproductions in North Carolina and numerous others, we do not source parts from Asia!
Please click on your model of vehicle on the bottom of this page, remember , if you need something that is not listed here please contact us for a competitive price on quality parts!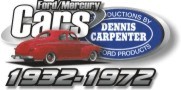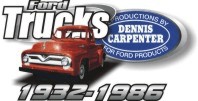 Please note: prices and specifications are subject to change without notice. Part numbers may appear to be genuine but it must be understood that they are used as a guide only and unless noted otherwise are NOT genuine Ford parts.